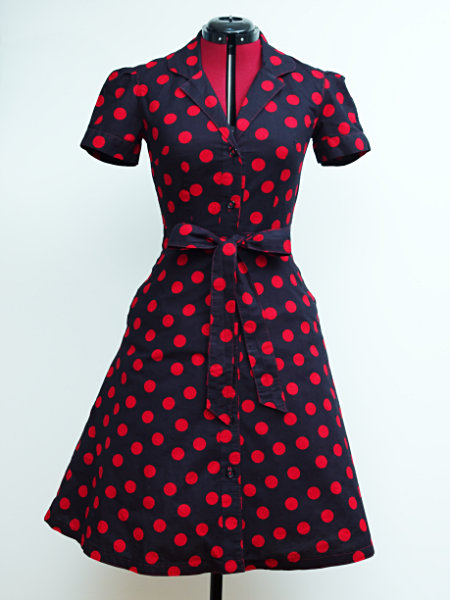 I am about to make a dress for a friend and in order not to mess up her fabrics I tried out the pattern on my own fabric first. The only change she wanted was a slightly shorter skirt (on the knee). Otherwise I followed the pattern like a book.
I really struggled with the collar and it turned out not quite right, but somehow works anyway
Now I've learned and the "real" dress would have the collar correctly.
The puff sleeves were also unintentional. But the darn pattern had the seam allowance included and I couldn't get used to that.
The pattern is McCall's 4769.
The fabric is soft cotton which I bought on a trip to Prague (4.5 EUR/m)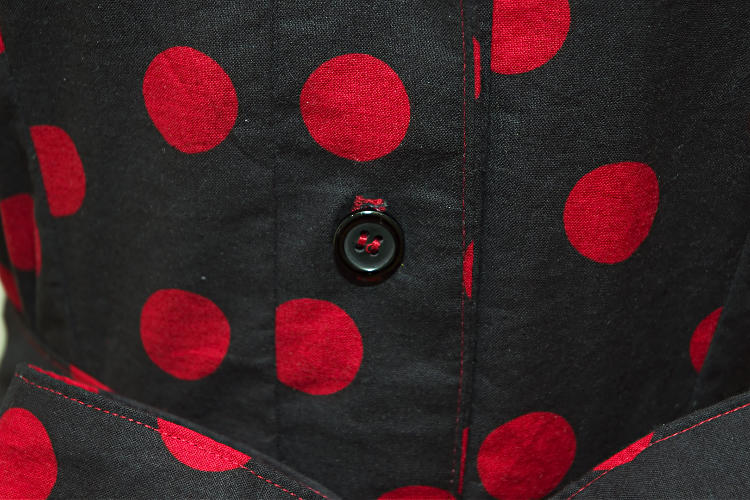 First I was thinking about using red buttons (which I didn't even have), but decided that big, black (15mm) buttons with red threads works best with the rest of the dress.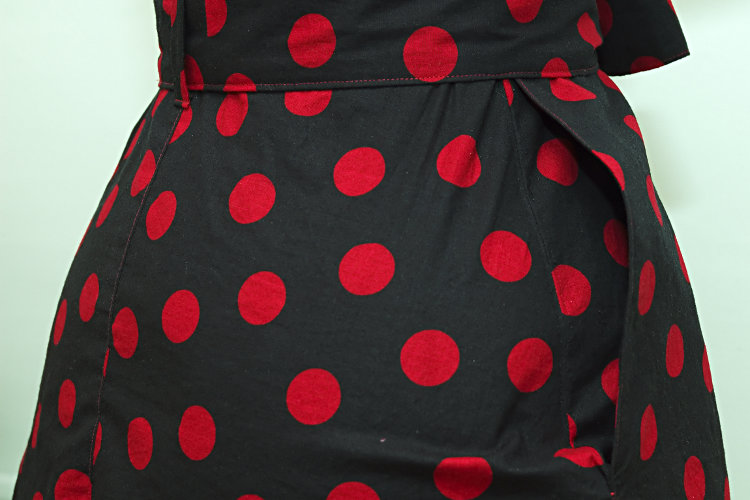 Concealed pockets on the side seams.
I'm a fan of pockets on dresses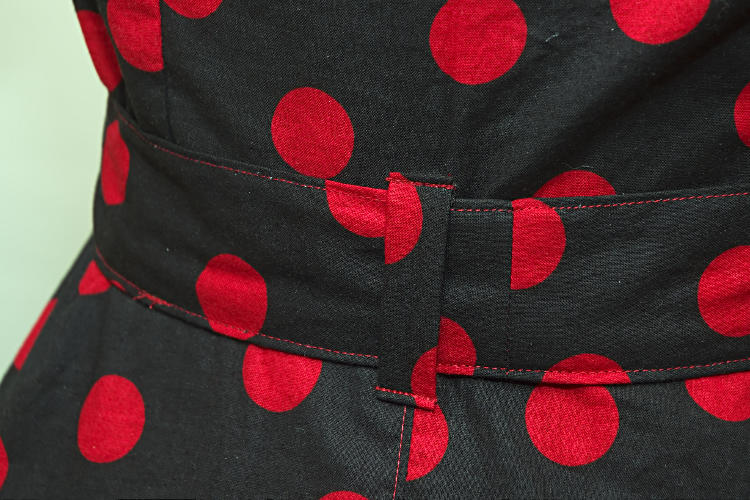 I attached a little loop on the back to keep the belt (not in the pattern).
Without it the belt would just fall down once you untie it.