Friday 6th May 2011
A friend of mine, Elisabeth, has promised to model for me if I make a corset and a hat in her size.
I received the materials today and thinking about starting this weekend.
This is a series of pictures on how I make my corsets.
Not a detailed tutorial, but a little peek for the curious
---
Saturday 7th May 2011
Here's some of the materials:
Busk
Lacing boning
Spiral steel boning
Boning channels
Rigilene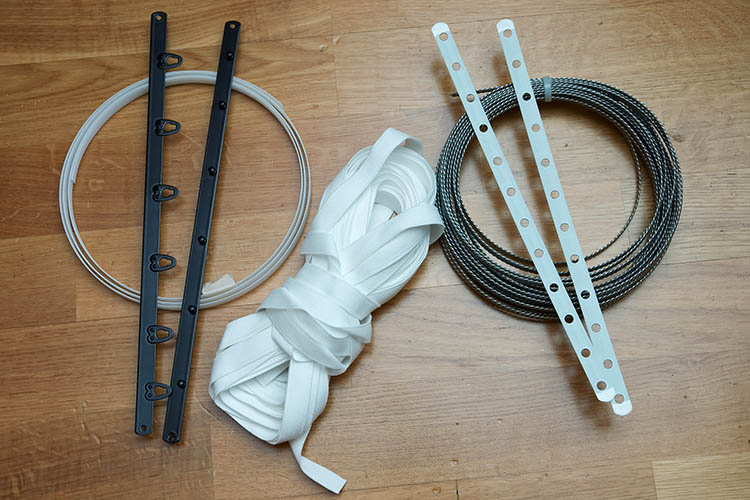 Also decided which fabrics I'll use:
Floral fabric from Liberty (80% wool, 20% cotton)
Bamboo jersey as lining
Coutil as interlining
The Liberty fabric I only bought half a meter of in Copenhagen.
The idea from the start was making a corset out of it.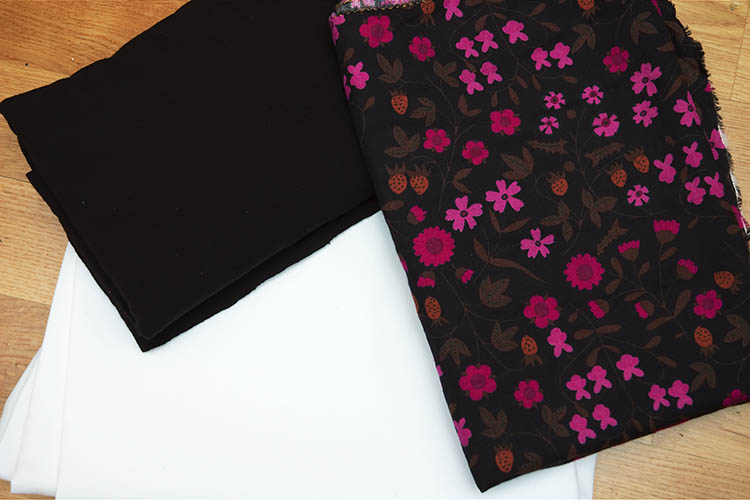 The base pattern is Laughing Moon #100.
I made some modifications like reducing the seam allowance from 1,5cm to 1cm among other things.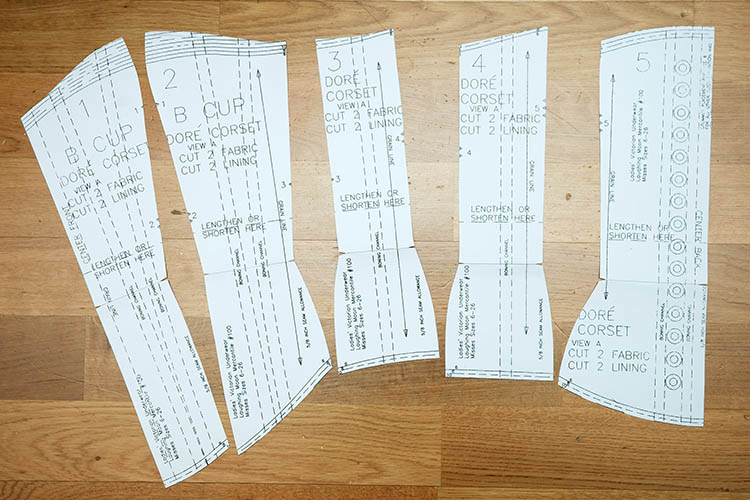 ---
Done with the cutting!
Testing a rotary cutter and it works wonder!
Especially on the jersey who has a life on it's own.
Now starts the fun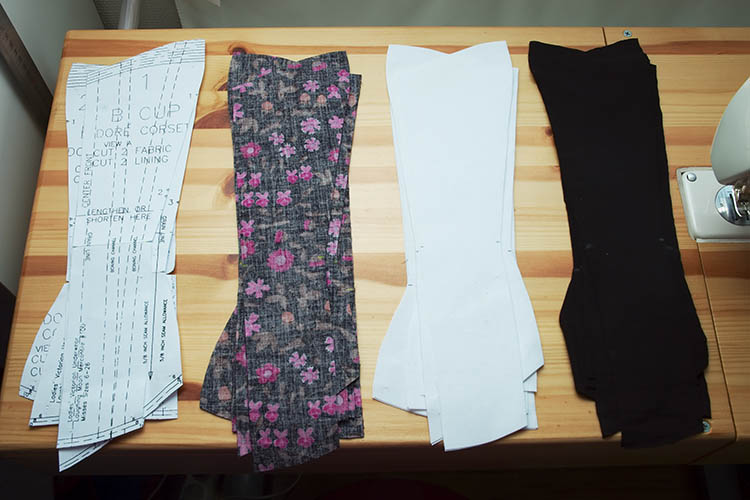 ---
The outer fabric and the interlining was zigzagged together along the edges.
This simplifies the task considerably. Now I only have two layers to work with instead of three.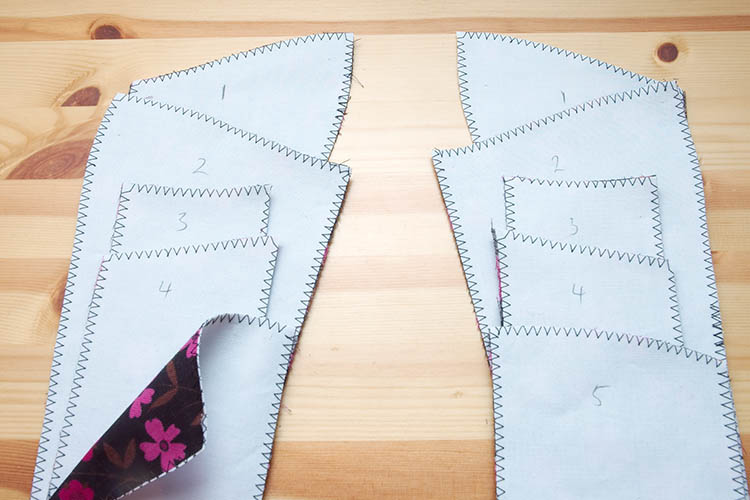 Lining sewn together.
I'm trying hard to convince myself I need an overlock, but it has been in vain.
It's just fine sewing stretch fabric like jersey with a regular sewing machine.
Even with straight stitches I could stretch is quite a bit (about +50%).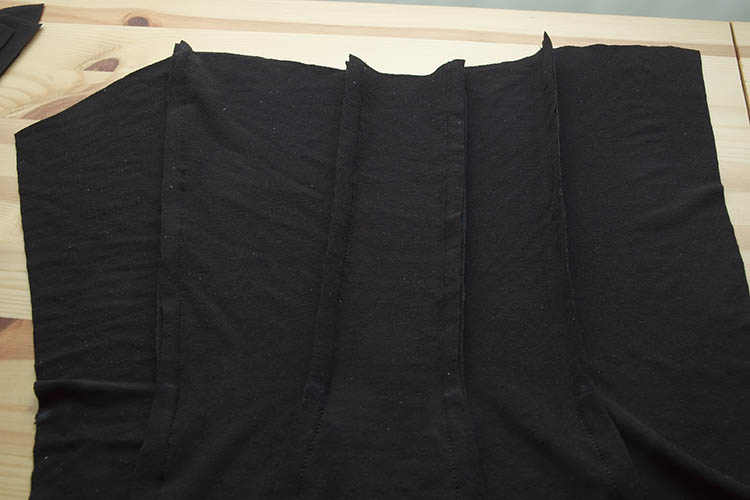 ---
Seam allowance on the lining pressed and top stitched with a wave seam.
It's a little difficult seeing the seam, but it looks like a sine curve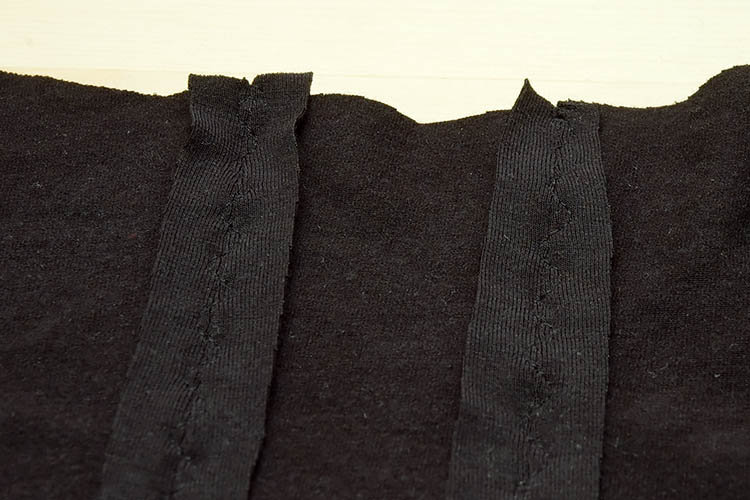 Outer fabric before and after pressing of seam allowance.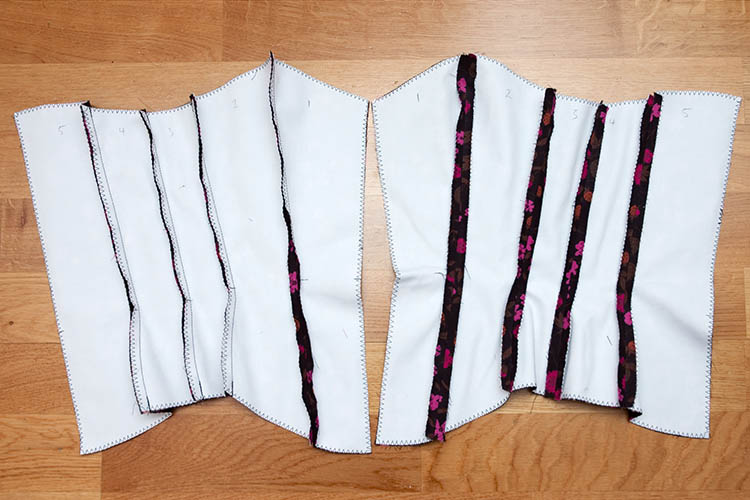 ---
The boning channels are now attached.
And that's what I managed today.
Sleep now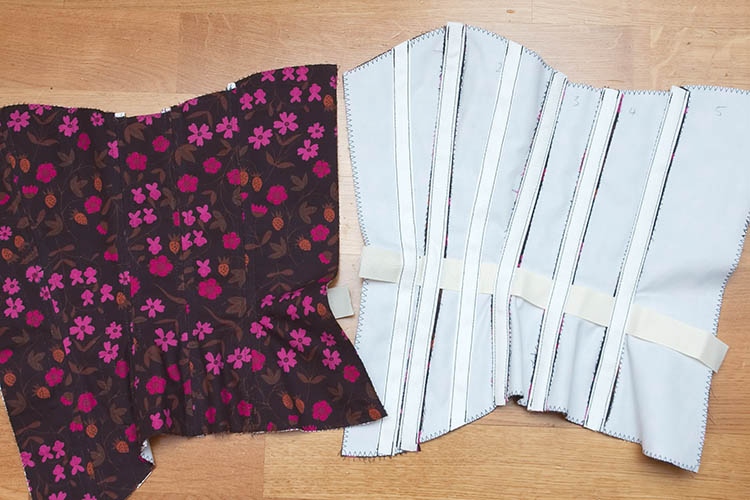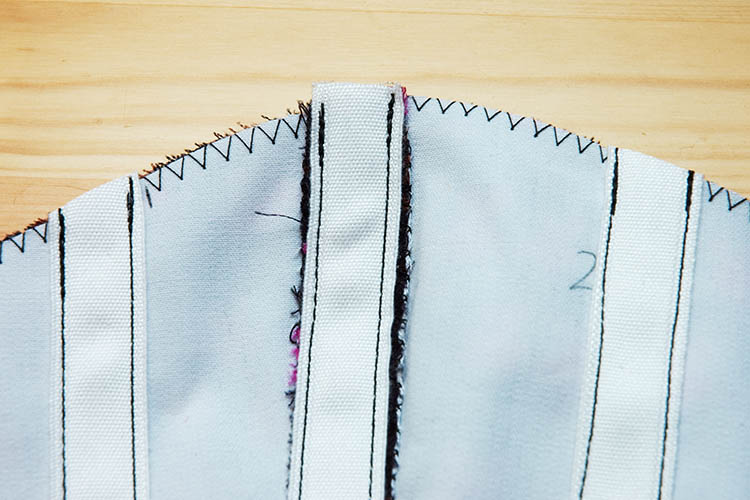 ---
Sunday 8th May 2011
The busk inserted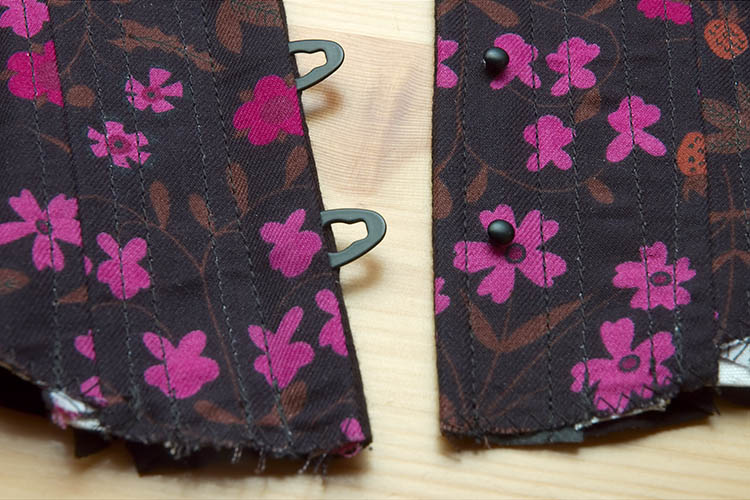 ---
Argh!
I can't attach the eyelets!
Bought a few hundreds black eyelets on Ebay some months ago.
But now it turns out none of my tools fits them.
So I either need to use silver eyelets or order the correct tools from the seller on Ebay.
---
Monday 9th May 2011
Ha, I managed to find black eyelets in town!
There is a secret eyelet pimp in Bergen I can go to when I desperately need some
A little catch with these are a rather ugly back side.
But in distress anything would do.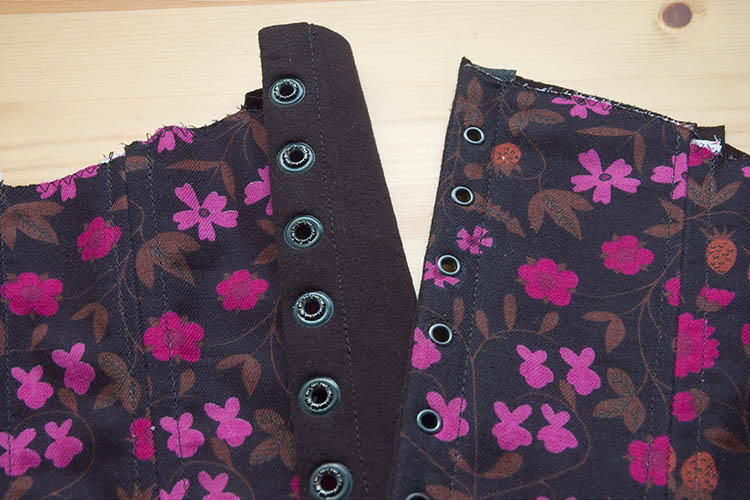 ---
Tuesday 10th May 2011
Had my hands full and didn't get a chance to sew much.
Only got time to attach the bias binding.
And bias binding is not exactly a friend of mine.
We tried talking and spending time together, but there are just no chemistry.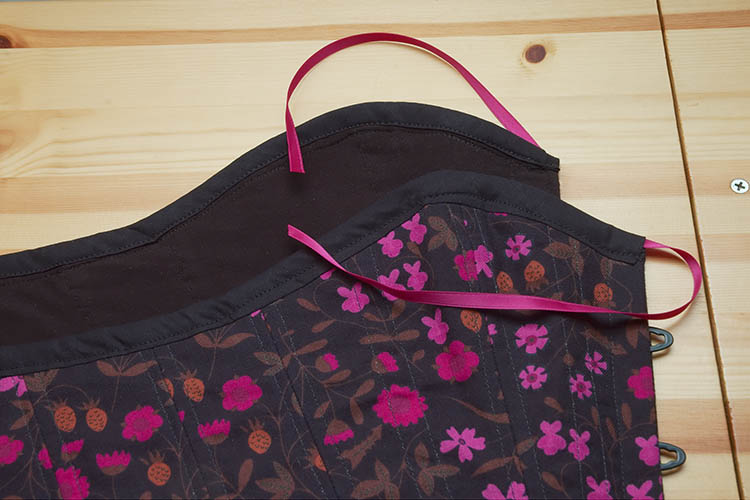 ---
Wednesday 11th May 2011
Tonight I've done one of my favourite activities:
Cutting and trimming boning!
So stimulating it almost gives me a bon... hmm.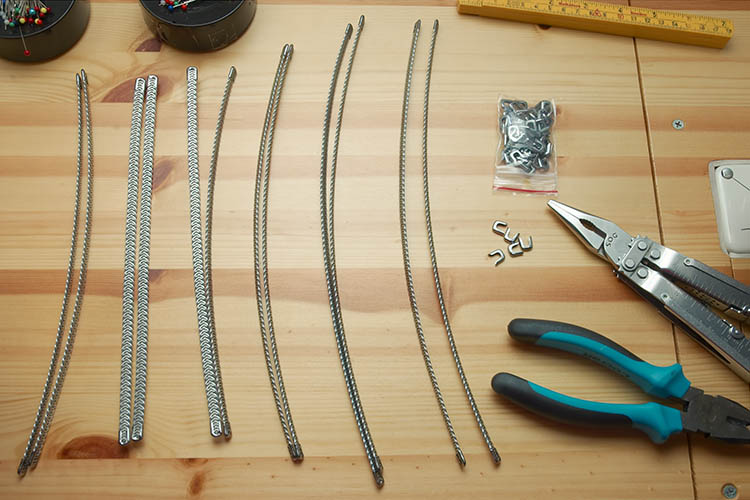 ---
Friday 13th May 2011
Was visiting my friend Kristine "LilleLeo" today and had a cake and made a hat.
So now the hat is done.
This time with a new fastening mechanism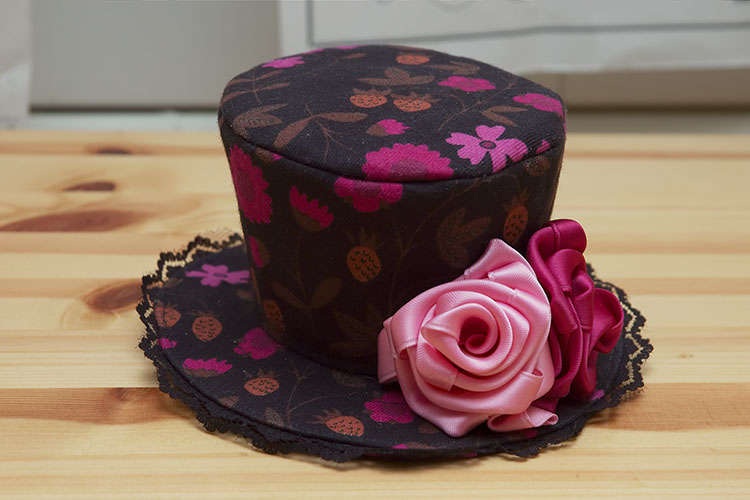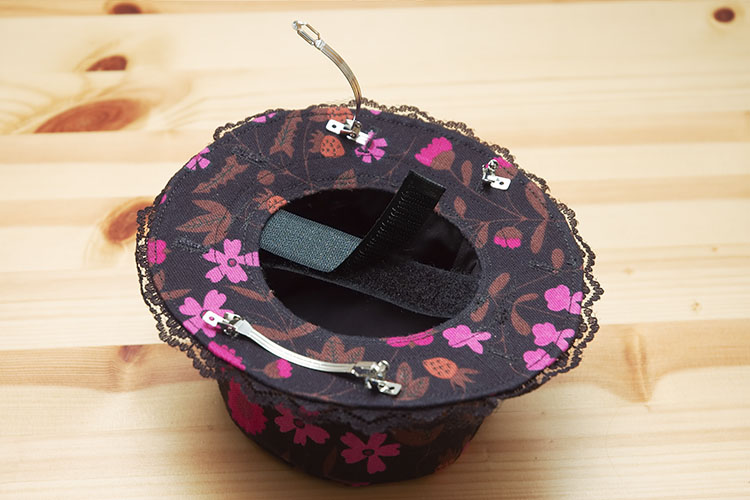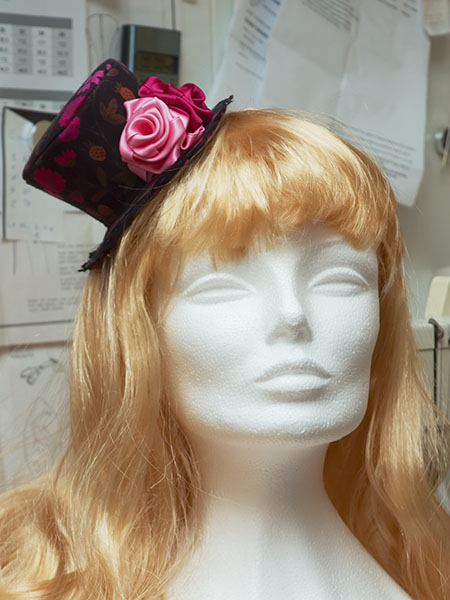 ---
Saturday 14th May 2011
The corset has been finished for a few days, but I didn't get a chance to photograph it until now.
Still miss the lacing and modesty panel though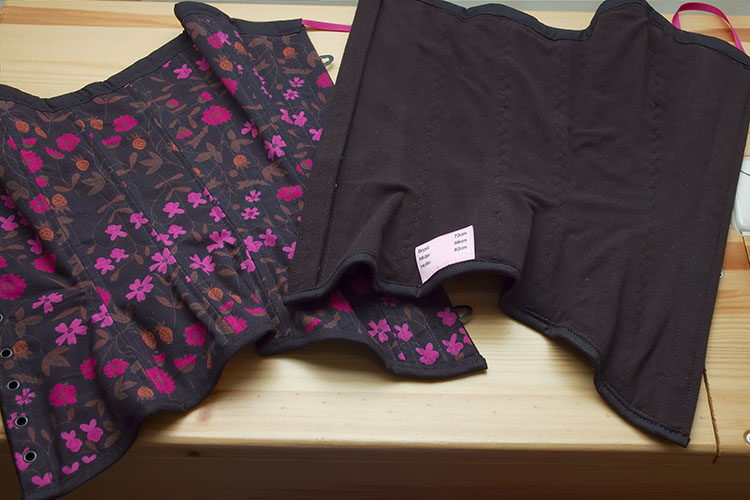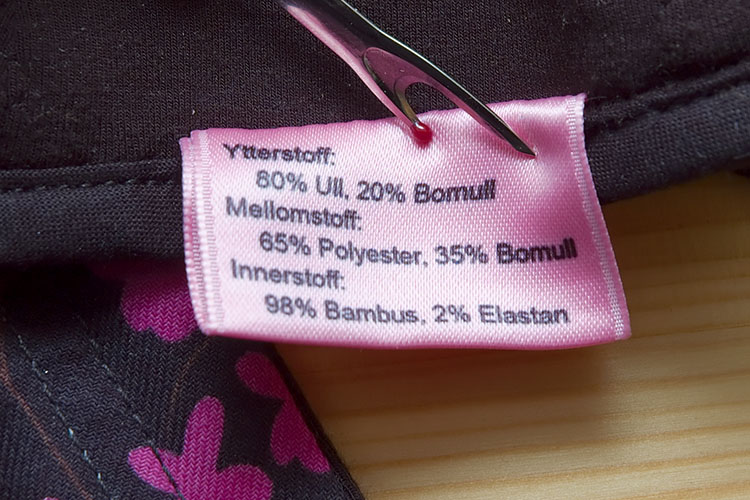 ---
From the front the corset doesn't look so bad.
From the back on the other hand there is a gigantic gap
Oh well, I better stark working on plan B
Maybe I can just find someone else who fits in the corset.
Would it be rude if I walk up to a lady and ask;
"Excuse me, would you like to be a lingerie model for me?"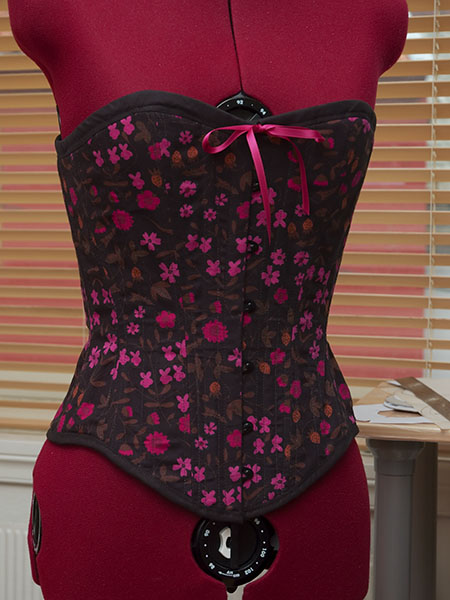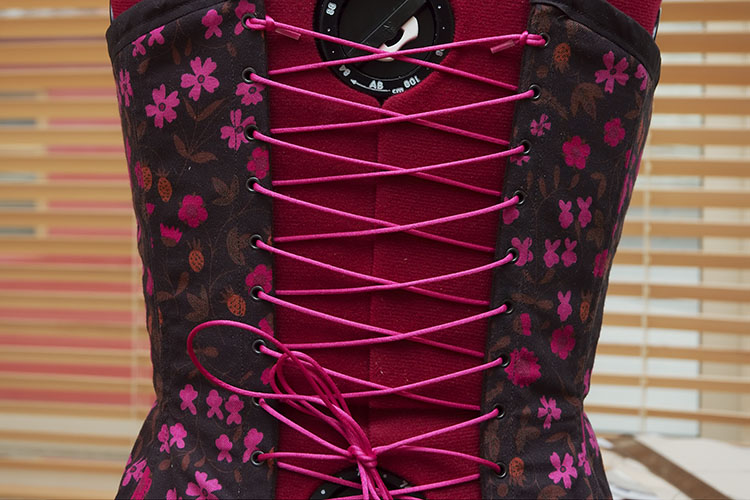 ---
Tuesday 24th May 2011
Was visiting Elisabeth during the weekend and tested the corset plus taking some pictures.
Initially I wanted to shoot the pictures outside, but it was freezing cold that day and it was blowing a gale.
On the bright side the corset fits amzingly well. Much better than I hoped for.
Even the gap on the back wasn't that bad. Only 8cm all the way.
Almost perfect I would say
The first reaction Elisabeth got when holding the corset was; wow, this is heavy!
That's no surprise really. It's over 3 meter of steel boning in it.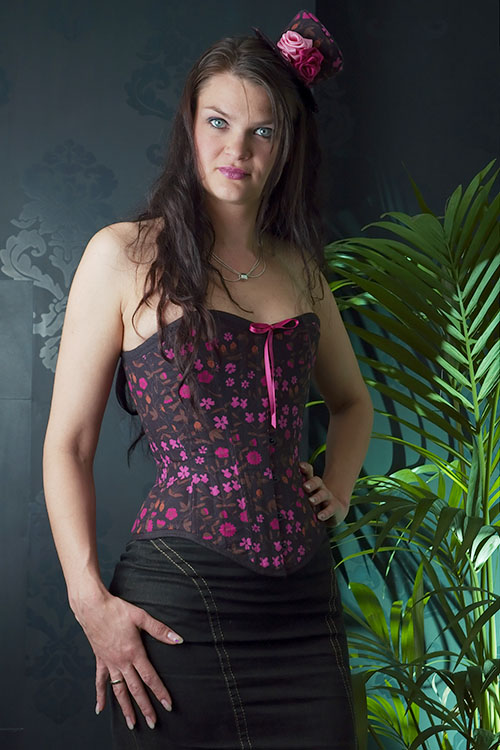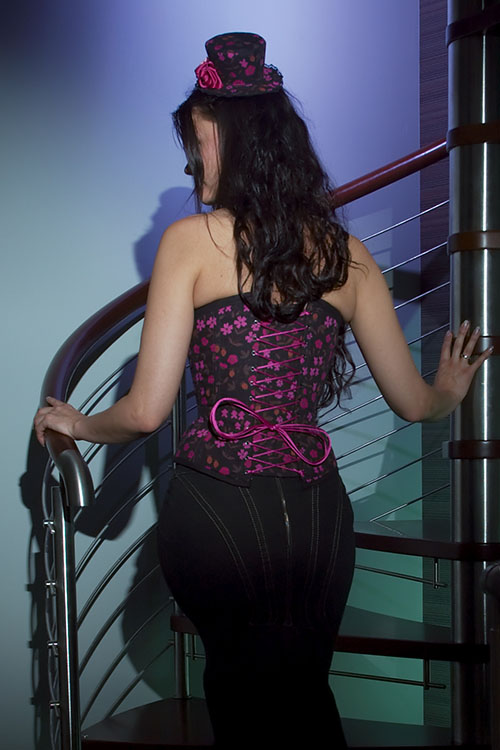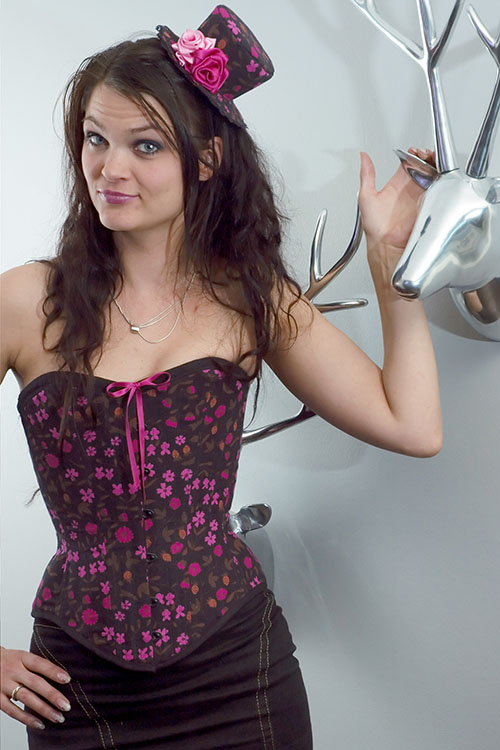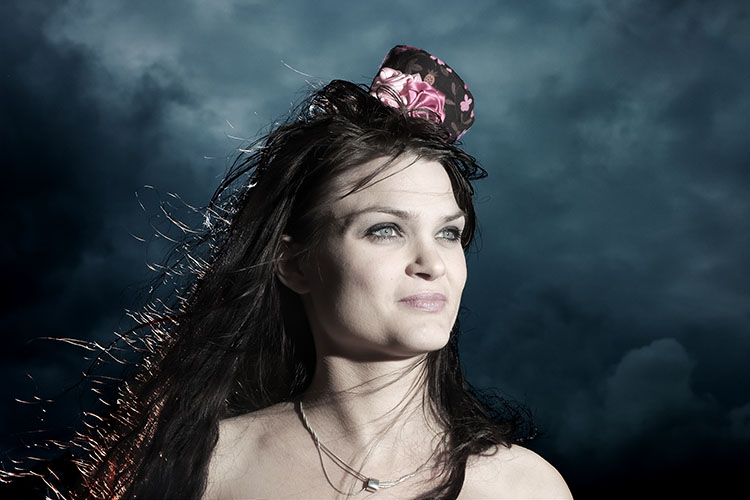 ---